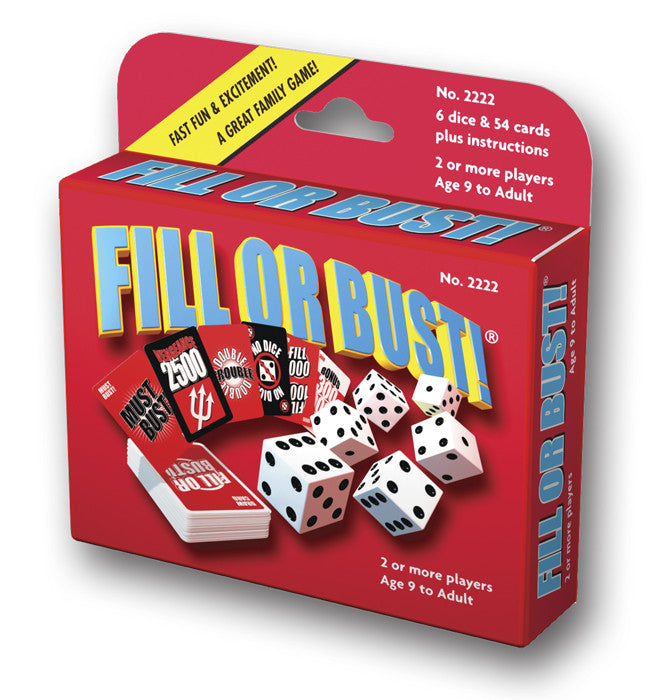 Bowman Games, Inc.
Fill Or Bust!® Card & Dice Game
FAST FUN & EXCITEMENT for 2 or more players!
FILL OR BUST!® contains 6 dice and 54 draw cards, plus instructions for play.
FILL OR BUST!® will test your luck and strategy. You can play for half-an-hour or half-a-day.  Team play, tournament play and optional rules included.